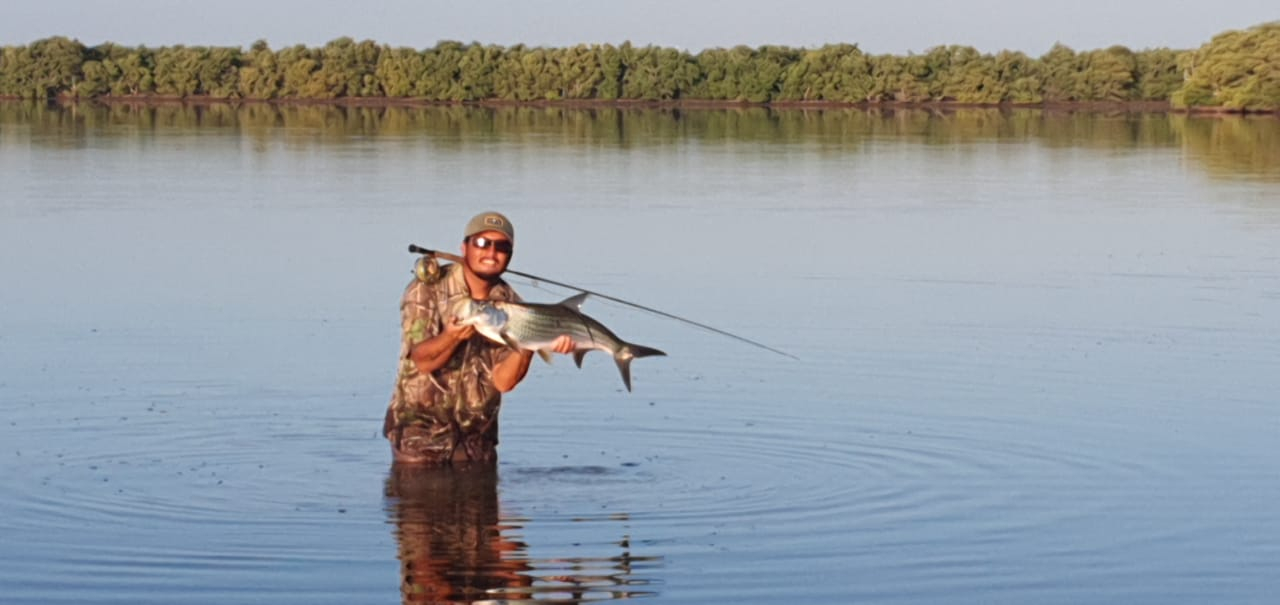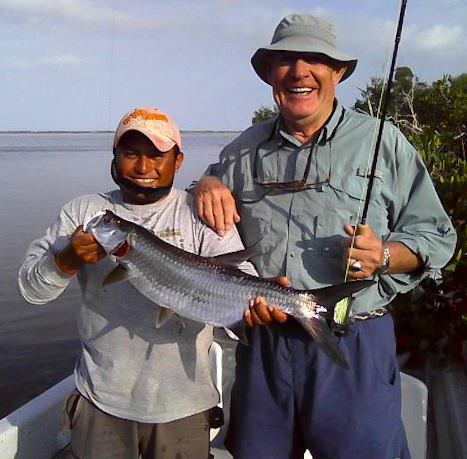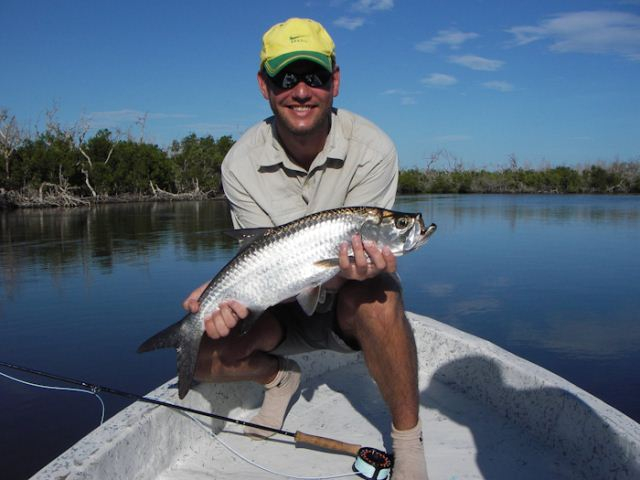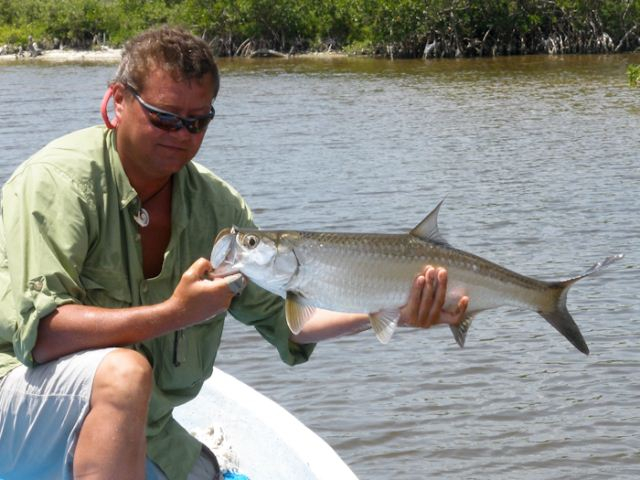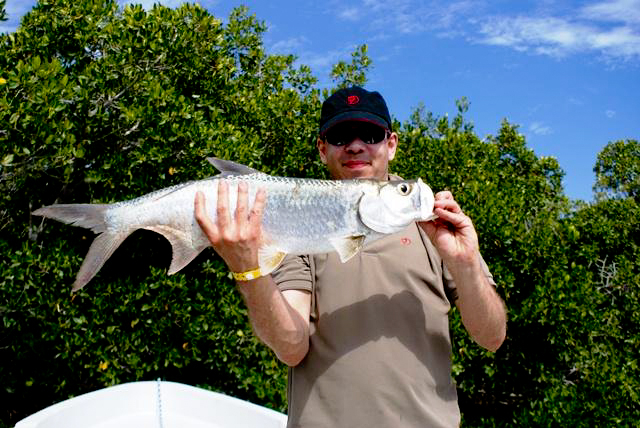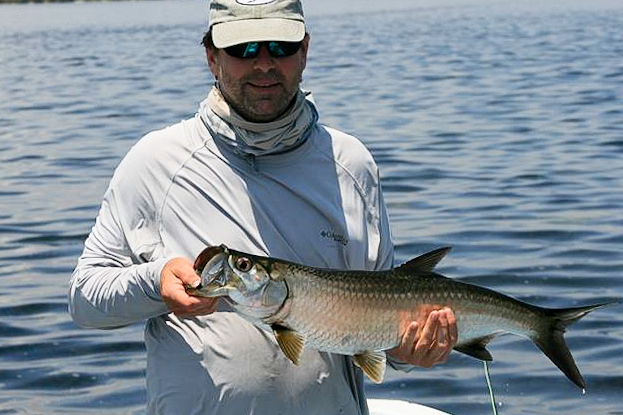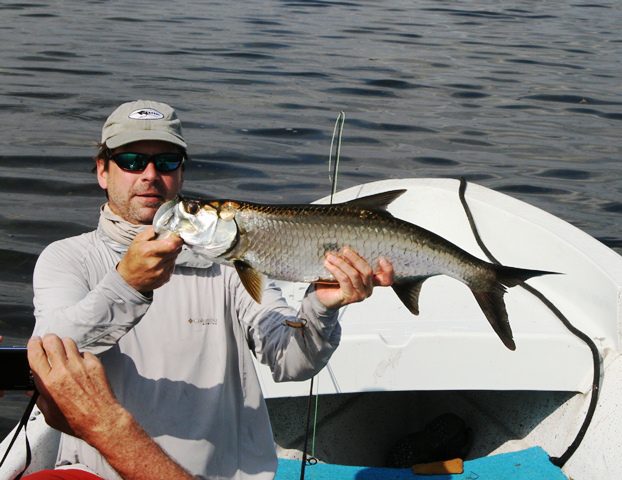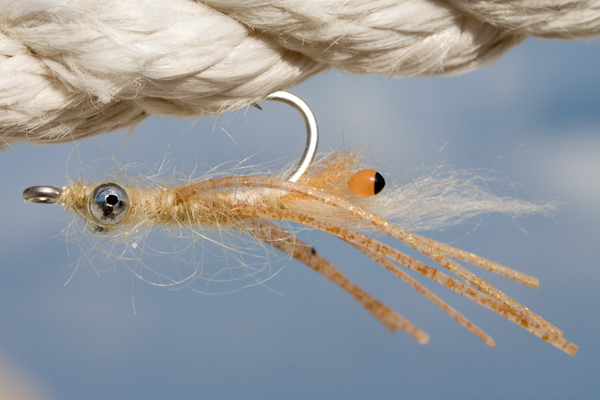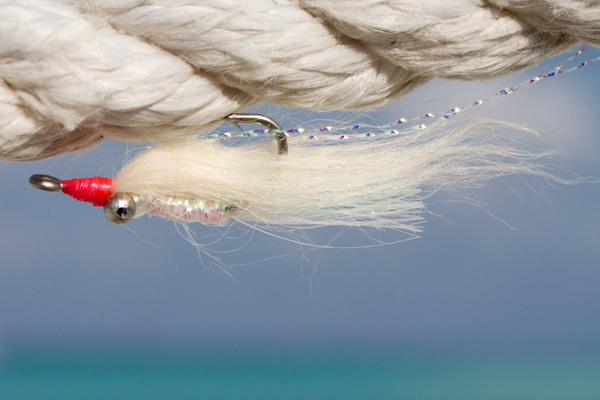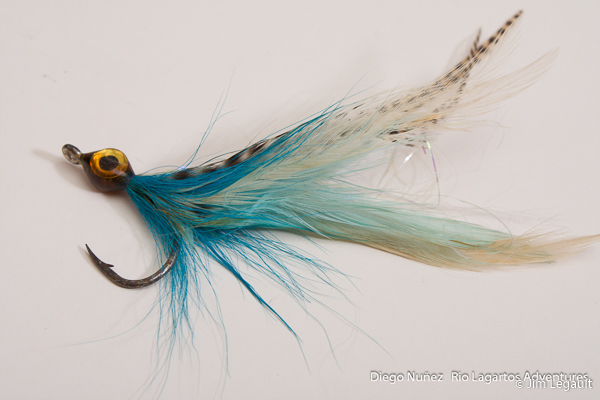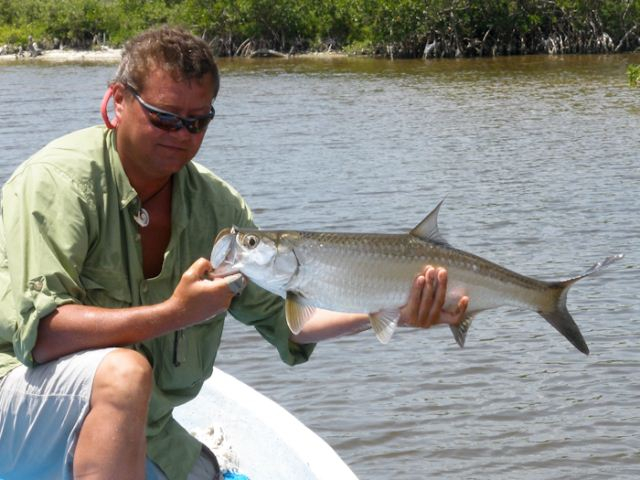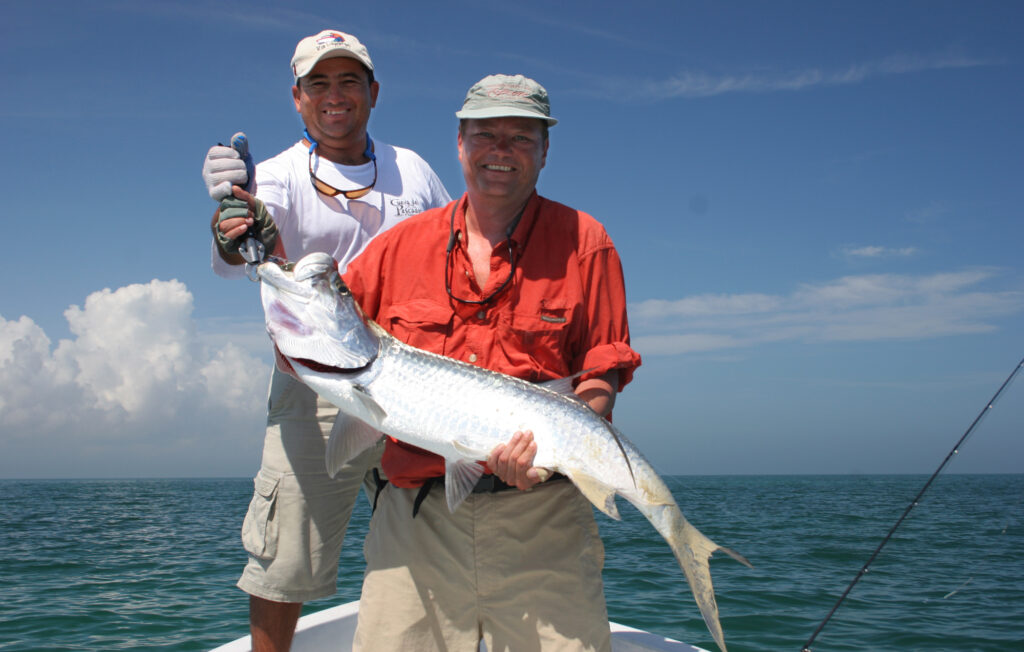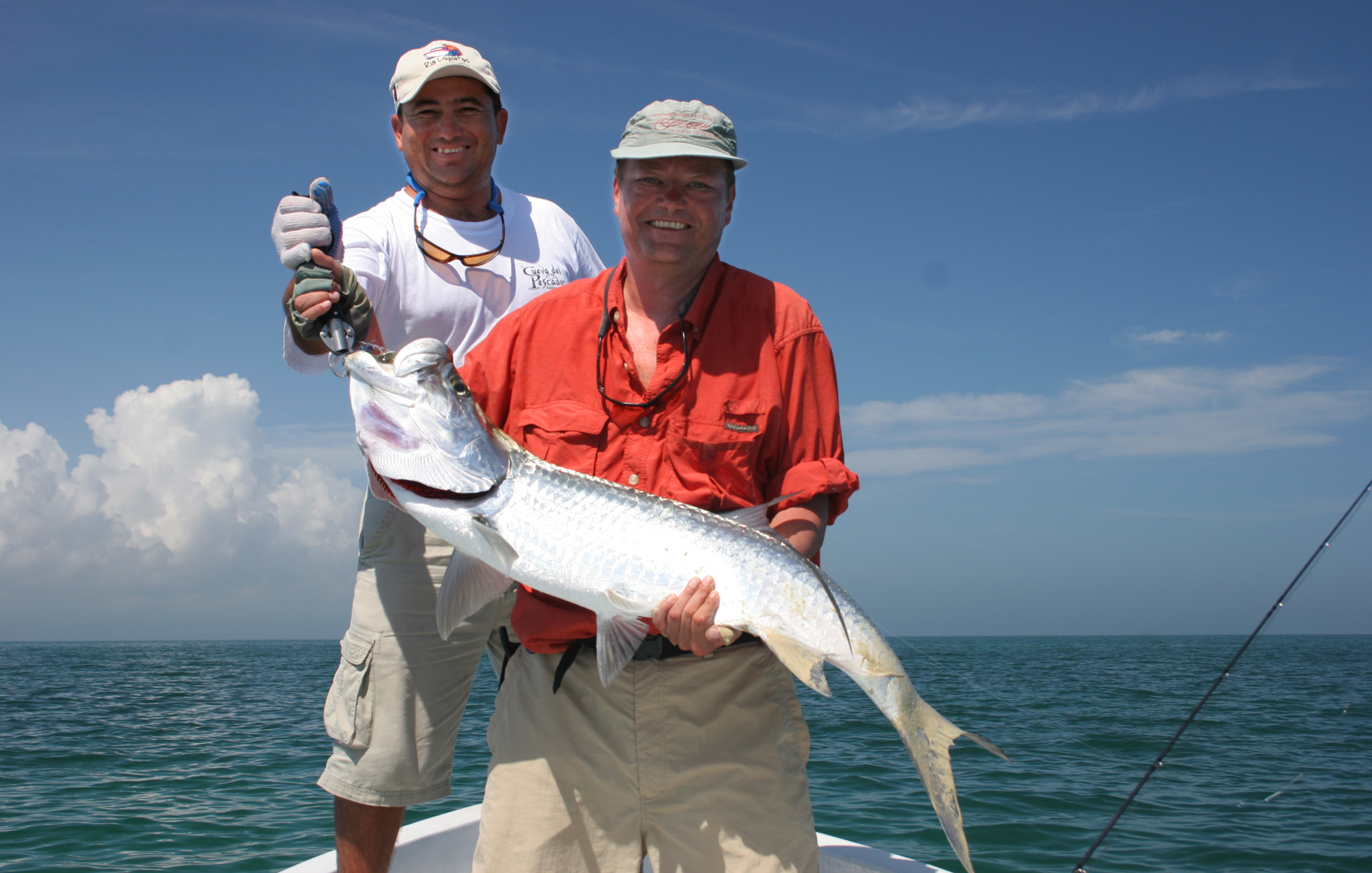 Fly Fishing Baby Tarpon in Rio Lagartos
Rio Lagartos has some of the best Tarpon Fishing in North America. We have one of the premiere rookeries and fishing grounds in the Ria Lagartos Bio Reserve estuary protected by barrier islands.
Our best fishing is from May through October
Our best fishing is from May through October. The giant tarpon arrive in late may and we have seen pods of up to 50 fish. We have baby tarpon in large quantities all year round. We say the fishing is best during this time because the weather is most cooperative and winds and weather patterns are the best for flyfishing. It is not for a lack of fish at other times.
The winter and spring seasons
can provide very good fishing when wind conditions are right. Early mornings during this time are best and base our rates on fishing a half day at a reduced rate. We offer fishermen the option of fishing in the late afternoon for an additional cost if the winds cooperate.
If the winter and spring is when you have time, we always have Baby Tarpon!
The photos of Giant Tarpon (on shore and in the boats) in the video and on the website were made before we changed to the new rules for catch and release of large fish (8 years ago). We no longer bring the Giants aboard our boats or ashore. All photo taking is done while they are in the water. Smaller Tarpon that are more easily and gently handled are fine to boat and land.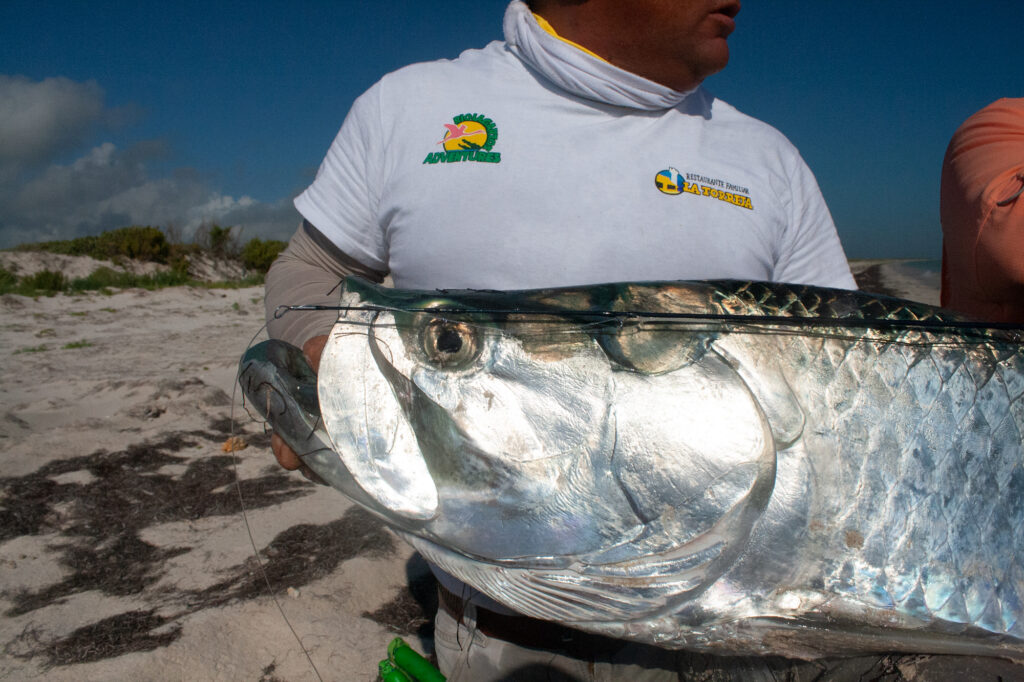 A list of equipment for Baby Tarpon and Snook

9 ft rod – # 8 to #10WF floating line with a short belly ( Rio tropical outbound short)
Leaders no longer than 9 ft with a shock tippet in 52 to 60 LB.
Reel with a capacity of fly line + 100 yards of 20 LB. backing
Hook size 1/0 to 3/0
Poppers, Gurglers, Black death, Purple death, bait fish imitations in blue and white.
---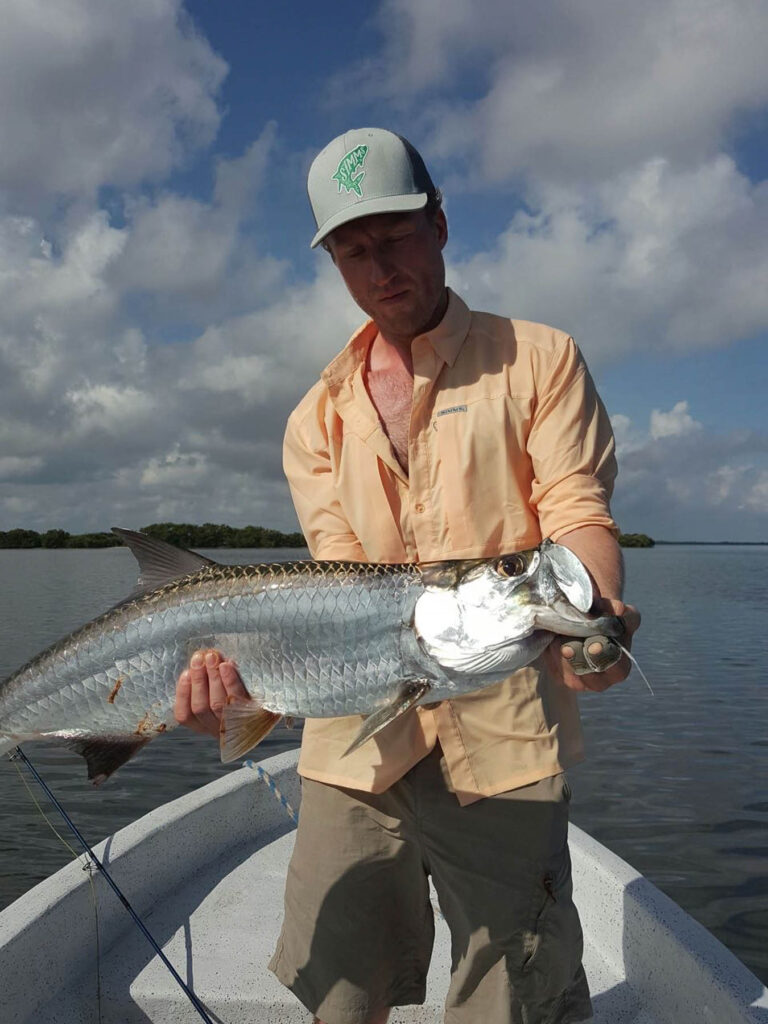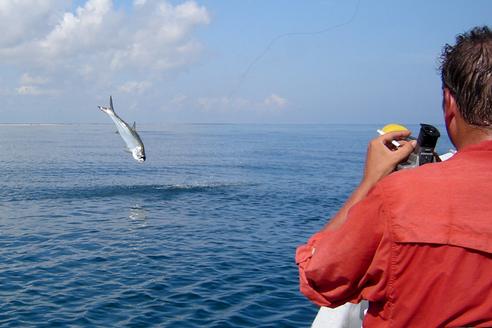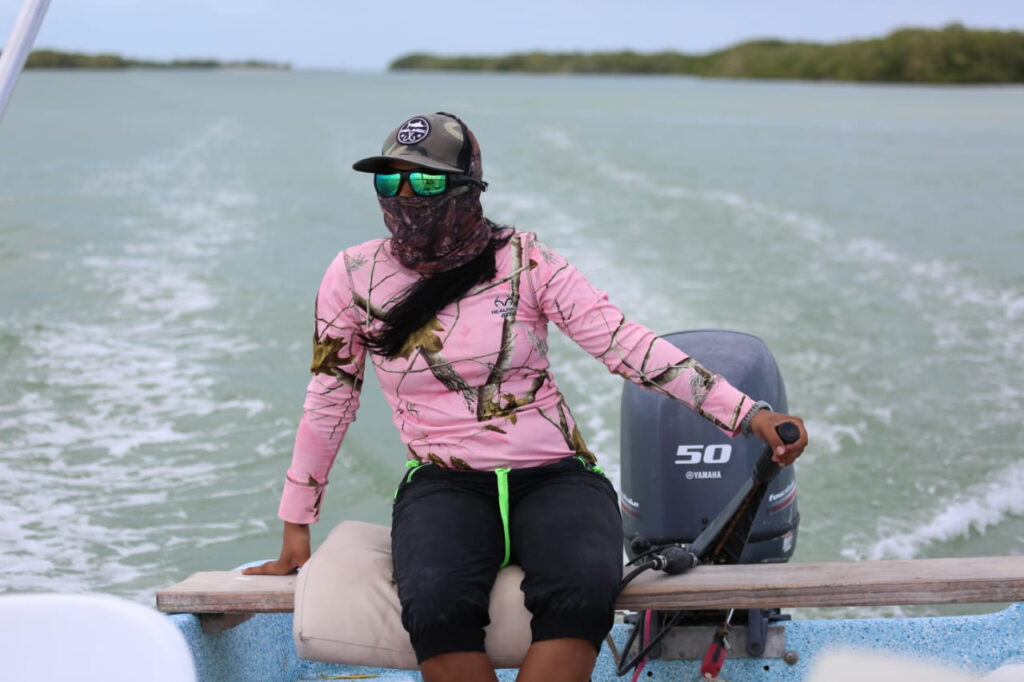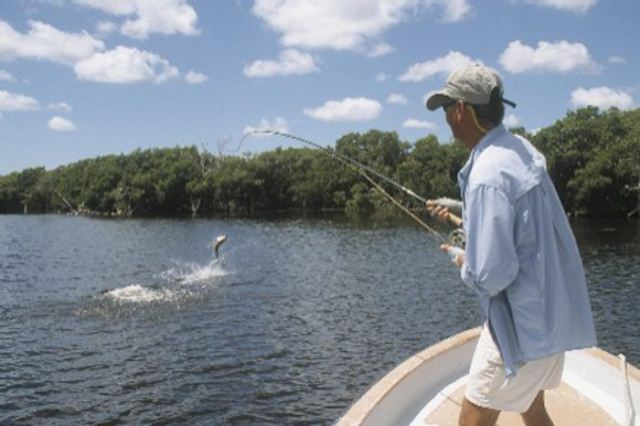 Tarpon Summer Season
Tarpon Summer Season (Giant and Baby Tarpon + other species)
The season begins May 15th and continues through October . The Giants arrive in late May and stay through October.
Tarpon Winter season
November -February
Tarpon Spring Season
March through May 15th
Large quantities of Baby Tarpon are available all year!